Welcome
I am a portrait artist specialising particularly in pencil portraits of children. I also work in watercolour and traditional oils on canvas. Based in London, I take portraiture commissions from all over the UK and abroad. Unlike those portrait artists who require a series of sittings I work entirely from digital photographs which customers can email directly to me.
Although I also draw adults, my most common subjects are children and my style has evolved to suit their delicate complexions. I try to use as light a touch as possible in order to try to capture this luminosity, as well as the sparkle in their eyes. Generally I avoid rubbing the pencil into the paper excessively to create shading, as I think this makes for a dull skin tone. Instead I prefer to build layers of soft hatching and cross hatching to create shadow or to indicate a darker skin colour when applicable.
I try to capture the child's character and in order to do this I like to find out a bit about their personality so I can reflect it within the portrait. Although I work from one key photograph in order to achieve an accurate likeness, I like to see several more in order to get a rounded impression of their features.
The key to a portrait is good communication with my customers. When you commission a portrait we'll have a chat to find out exactly how you want it to appear, and I'll help you to choose a photo for me to work from. Don't worry if you aren't really  sure at this point – I have years of experience in advising customers on what will make a good portrait.
On this website I've put together a complete guide to commissioning a portrait. You'll find advice on how to take suitable pictures for me to work from, and information on how the process works from start to finish. Click the link below to read more, and browse through frequently asked questions.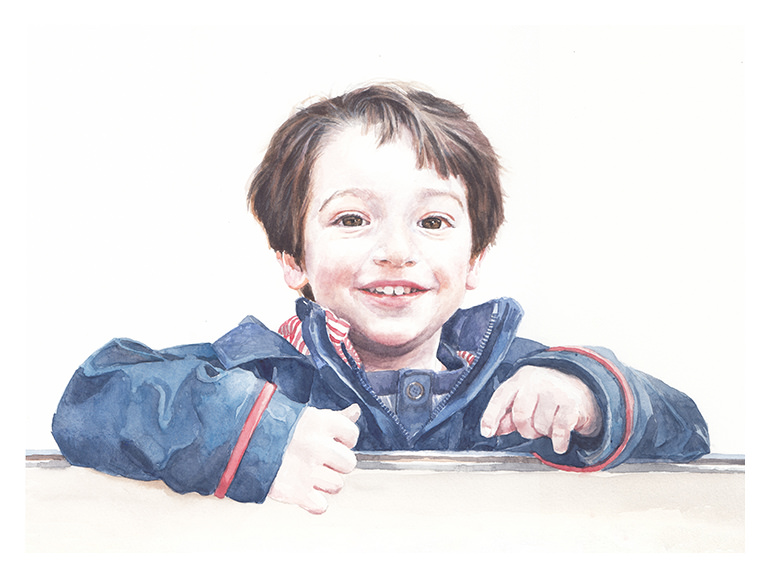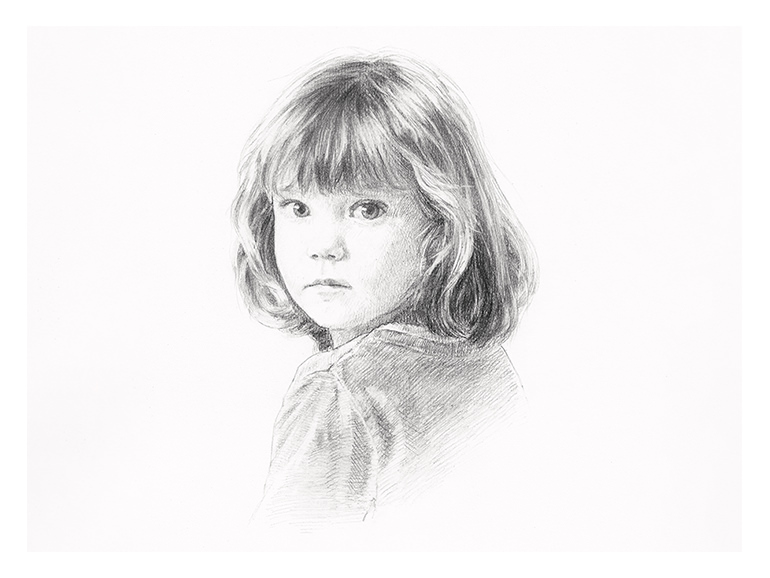 EQUESTRIAN & PET PORTRAITS
As well as discussing your portrait with you in detail before commencing work, I always provide an opportunity for you to view a scan of your portrait when it's near completion, so you can let me know if there's anything you want me to change. My aim is always for you to be completely satisfied with your finished portrait, and as a result I have many returning customers.